Well...
I'm the new guy around here, but I've been lurking around the darkest corners of this site for quite some time...
So I thought I'd better join up and say something before a potential wave of new ppl come when Aww3's out (looking good btw)...
I don't think I'm gonna be too active (hiding from the government and all)...
Since most of my work consists of highly classified, top-secret projects, I can't post my work here directly... and so I took 2-3 hours of my time today and made smth I can show here... and also brush up on my skills since I haven't modeled anything in quite some time...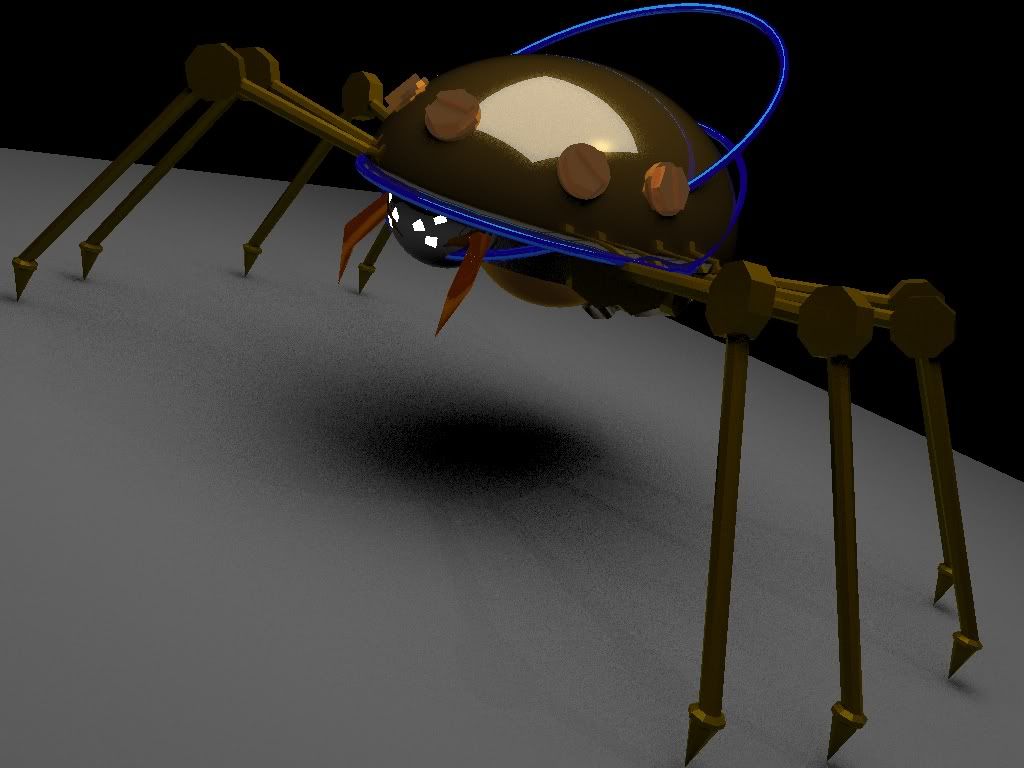 Tools used: Blender (the model itself) and YafRay (the thing that made it look shiny)
it's a Neo-steampunkish robot spider,
It's outer shell is made of 4 inch thick copper-coated diamond...
It's powered by 7 miniature nuclear reactors and uses enriched uranium as fuel...
It's highly mobile and can shoot lasers out of it's eyes, it uses advanced nano technology to repair itself...
And it reaches speeds of over 807 mph in less than 2.5 seconds...
Anyway maybe I'll make something else later... if I got the time ofc, I'm quite busy...